Today calls for celebration, ladies & gents: last day of classes! (We're just going to ignore the fact that this also means I only have one semester left of college. Cool, good chat.)
A week from today, I'll be back home, snuggled up on the couch watching as many Netflix documentaries as I can cram into winter break.
Until then, though, I'll be bumming it up in my apartment until the time comes to study for the one exam I have during finals week. In other words, I'll probably be spending all day err day reading blogs…as if I don't do that already.
SPEAKING OF WHICH–today is What I Ate Wednesday!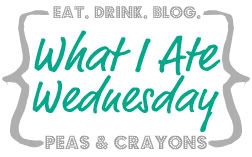 Continue reading →